Welcome to Angel Homes – a design, construction, holiday lettings and real estate agency in Fethiye, Turkey.

ABOUT ANGEL HOMES
Angel Homes offer a no-nonsense, friendly and professional approach to buying, selling, renting and building property in Fethiye.
Since the business was established in 2004, Angel Homes has grown considerably, and we thank our customers and staff for helping Angel Homes become the successful business we are today.
Angel Homes primary aim is to build, rent and sell great Turkish property. We believe that only by listening to our customers and understanding their needs, can we provide a trusted and reliable service. Unlike many of our larger counterparts based elsewhere, Angel Homes is area-specific meaning we are located in Fethiye and have personally built or visited all the projects and properties we represent.

ANGEL HOMES DESIGN AND CONSTRUCTION 
For over 15 years, Angel Homes has built apartment complexes and luxury villas around Fethiye. Property design and construction is our passion, and you will find a wide range of off-plan, part-built and completed projects listed on the website.
Fethiye has been a popular tourist destination and a hot-spot for Turkey property investment for many years. Areas like Hisaronu and Ovacik are not only popular resorts in their own right, but their proximity to the famed beach and lagoon of Oludeniz means villas and apartments in the area are in constant demand. Both locations are great for anyone searching for a holiday home, retirement property, or buy-to-let investment in Fethiye.
Over the years, Angel Homes has helped many clients design and build villas in Faralya, Hisaronu and Ovacik. Due to tourism laws and building restrictions, construction work can only be carried out between November and April in many areas. Thankfully, our architects and contractors are used to tight time constraints, and villas, apartments (even hotels), can all be built and delivered within six months.
If the thought of designing and building a property in Fethiye appeals, you may be surprised at the price. Building your own property in Turkey often works out far cheaper than building a similar property in other EU destinations, plus you tend to get far more land and build for your money. If you would like to know more about custom build properties in Fethiye, please CONTACT ANGEL HOMES.

ANGEL HOMES REAL ESTATE AGENCY 
Angel Homes also runs an estate agency in Hisaronu, and our office is located opposite the post office (PTT), near the Monday market square.
Some people assume that we simply represent Angel Homes projects, but that isn't the case. Our motivated multi-lingual team (Turkish, English, Russian, Arabic), represent many new-build and re-sale properties around Fethiye, and we are always on the hunt to sign-up new apartments and villas for sale in the region. Take a look at the website for our current Turkey property listings, and GET IN TOUCH if you are looking for a valuation or to list your Fethiye property for sale.

ANGEL RENTALS AND HOME MAINTENANCE 
Are you looking to rent a holiday home in Fethiye? Do you own a property in Ovacik or Hisaronu and fancy making extra income? If so, please contact ANGEL RENTALS.
It's Angel Rentals job to manage, maintain and proactively market villas and apartments for rent in Ovacik, Hisaronu, Fethiye and Calis. The rentals team is based at Nefes Breakfast Restaurant in Ovacik, but Angel Homes Hisaronu can also assist with rental enquiries if you're passing.
Attention Rental Property Owners!
Angel Rentals specialise in managing all aspects of the running and maintenance of buy to let properties in Fethiye. They are up to date with all government regulations and legal requirements, plus can arrange all the necessary cleaning, laundry, airport transfers and welcome packs for your customers. Angels Rentals have a proactive approach to attracting bookings, and market rental properties in many ways, including social media posts, blogs, paid portals and via an extensive email database. If you would like to register your property for rent in Hisaronu, Ovacik or Calis, please CONTACT US.
ANGEL HOMES MISSION
At Angel Homes our mission is simple: to design, build, sell and rent great property in Turkey. We are passionate about what we do and the services we offer. We aim to engage our clients proactively and build long-lasting relationships based on trust and integrity.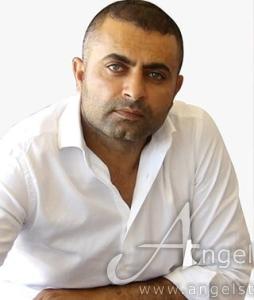 Abdulgafur Togluk
CEO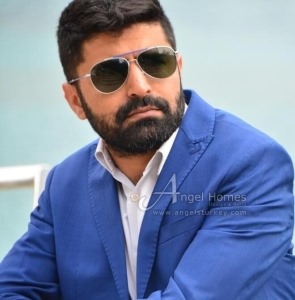 Emin Togluk
Executive Director
Donna Hamilton
Sales Executive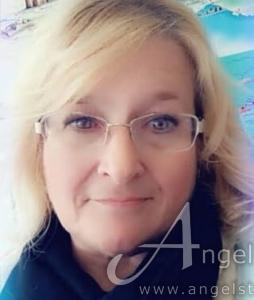 Denise Toraman
Administration Executive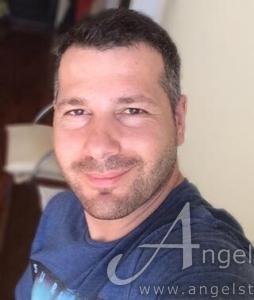 Nihat Cakar
IT & Webmaster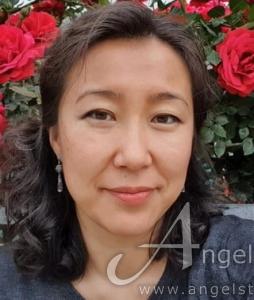 Dinara Ünsal
Sales Executive
WHY BUY A PROPERTY IN TURKEY?
Turkey has been a popular destination for property investors for decades. Those who buy coastal property in Turkey tend to fall into three categories; the lifestyle seeker wanting an affordable second home, retirees looking to make their pension stretch further, and investors seeking buy-to-let properties to boost their income.
Perhaps the main lure for most is the climate and the affordability of Turkish properties. Compared with many other popular European destinations, property in Turkey is exceptional value – you get far more property and land for your money. Turkey is a non-Eurozone, and exchange rates are normally extremely favourable. Top this with a lower cost of living, a diverse choice of locations, and a wide range of properties on offer, and you begin to see why so many foreigners now call Turkey their "home" or own a villa or apartment in the country.
WHY BUY PROPERTY IN FETHIYE?
– A diverse choice of locations
– Wide range of affordable freehold properties
– Premium rental returns achievable
– Cheaper living costs compared with the UK and many other EU countries
– Good flight connections (both summer and winter)
– Exceptional value for money
– Wonderful climate
– Turkish residency available for ex-pats and investors
– Citizenship available for those who invest over $250,000
WHY BUY WITH ANGEL HOMES?
Angel Homes have been building, selling and renting apartments and villas in Fethiye since 2004. We are a well-established and professional company that has helped many people invest in their dream homes in the sun – view our testimonials for reference.
Take a look at the Angel Homes website to view a broad range of property for sale around Fethiye. We specialise in our own design and builds, but also represent many other developer properties and resale homes in the region. We try and keep our portfolio up to date, but if you don't see what you're looking for, we are happy to run a bespoke search for you according to your needs and budget – CONTACT ANGELS for more details.
What we can assure you is that our fully-trained staff will go out of their way to listen and guide you through the entire property sales process, from initial enquiry, through to completion. We realise buying an overseas property can be daunting, let us put your mind at rest. CONTACT ANGEL HOMES today for more details.
Summary
Service Type
Design, Construction and Real Estate Agency
Provider Name
Angel Homes
,
Oludeniz Mahallesi, Kizkuyusu caddesi no:22
,
Hisaronu
,
Fethiye / MUGLA
-
48380
,
Telephone No.+90 252 616 65 87
Area
Fethiye, Hisaronu, Ovacik, Calis, Oludeniz, Turkey
Description
Angel Homes is a fully registered and well-established design and construction company, and real estate agency in Fethiye, Turkey. We build, buy and rent apartments and villas in Ovacik, Hisaronu, Calis, Faralya and Oludeniz in Turkey.