Uzumlu is the perfect location for those that want a little peace and quiet yet still wish to be within a 25-minute drive of the amenities in Fethiye town and Calis beach. This charming village, nestled into a beautiful mountain valley, boasts some great restaurants, a post office, local shops, and even a wine house making it an excellent choice for property investors looking to escape the mainstream tourist crowds.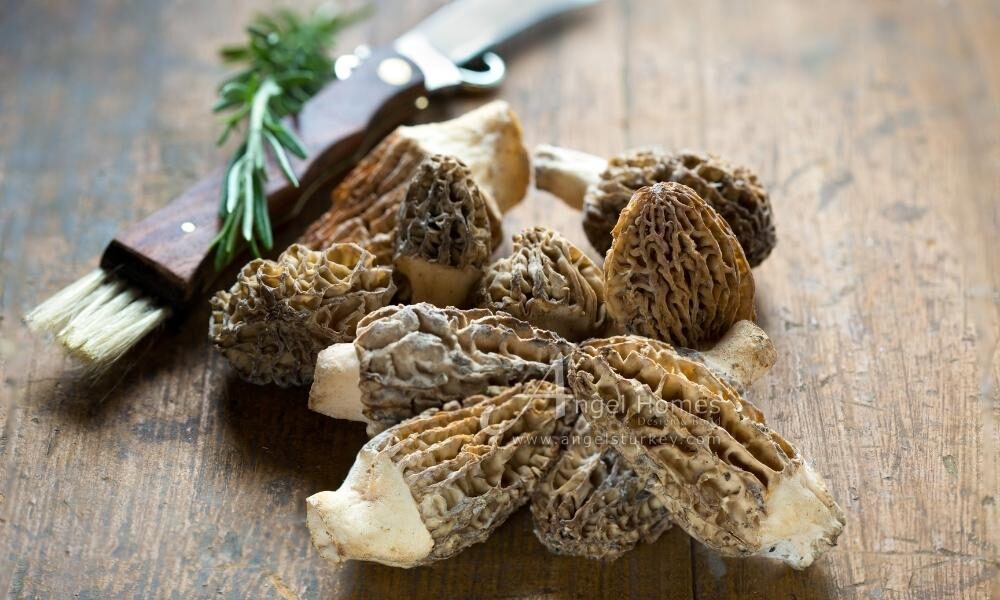 THE UZUMLU MUSHROOM FESTIVAL
Uzumlu is one of Turkey's hidden gems. For most of the year, it's an idyllic place where life slows down to a leisurely pace, but for three days each May, the streets come alive with music and dance in celebration of the wild morel mushrooms found in the pine forests surrounding the village. The festival took place last weekend, and Angel Homes were lucky enough to attend with clients searching for a rural retreat in the area.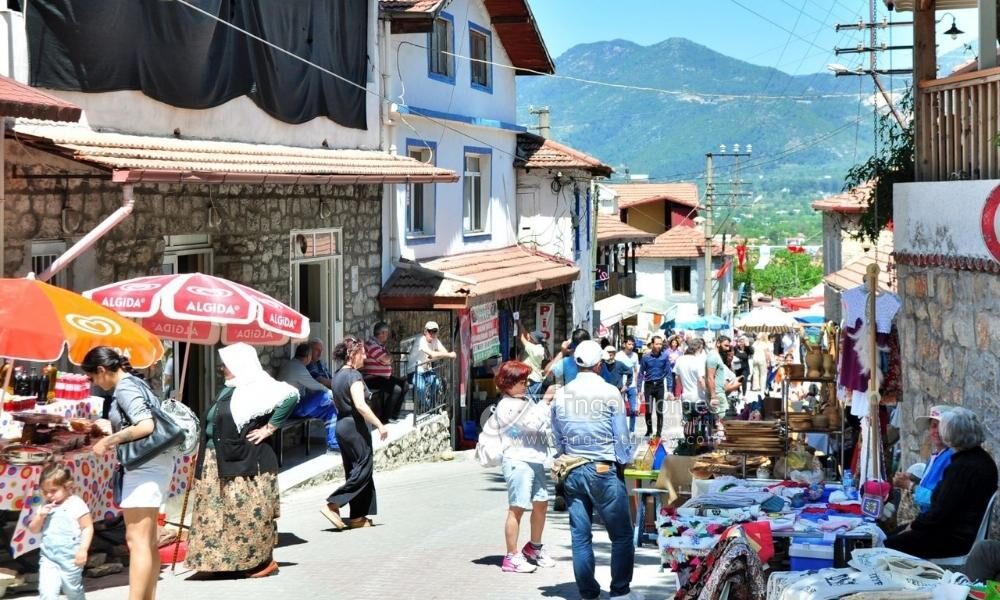 Morel mushrooms are prized by chefs and are a gourmet delicacy known for their distinct earthy flavour and brain-like honeycomb cap. Known as kuzugobegi in Turkish, they are found in significant numbers in the pine forests around Uzumlu each Spring. Come late April and early May, the valley fills with foragers from near and far, and the local council throw a 3-day festival to celebrate the harvest.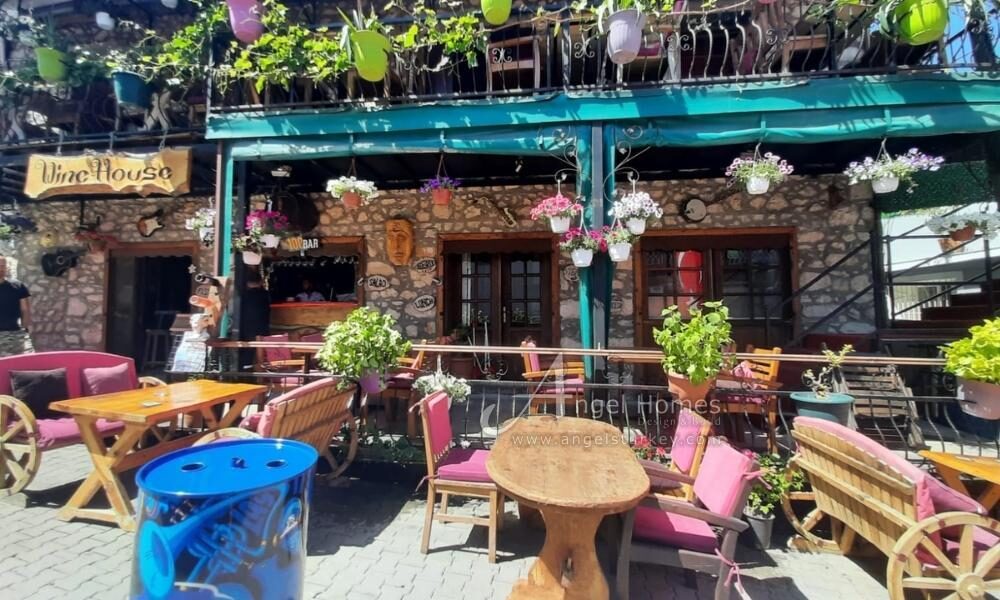 The Uzumlu Mushroom Festival is a real highlight and one of many harvest celebrations held across the country; in Urla they celebrate artichokes, and in nearby Nif it's cherries. These fabulous events are a chance for the local community to gather together and celebrate.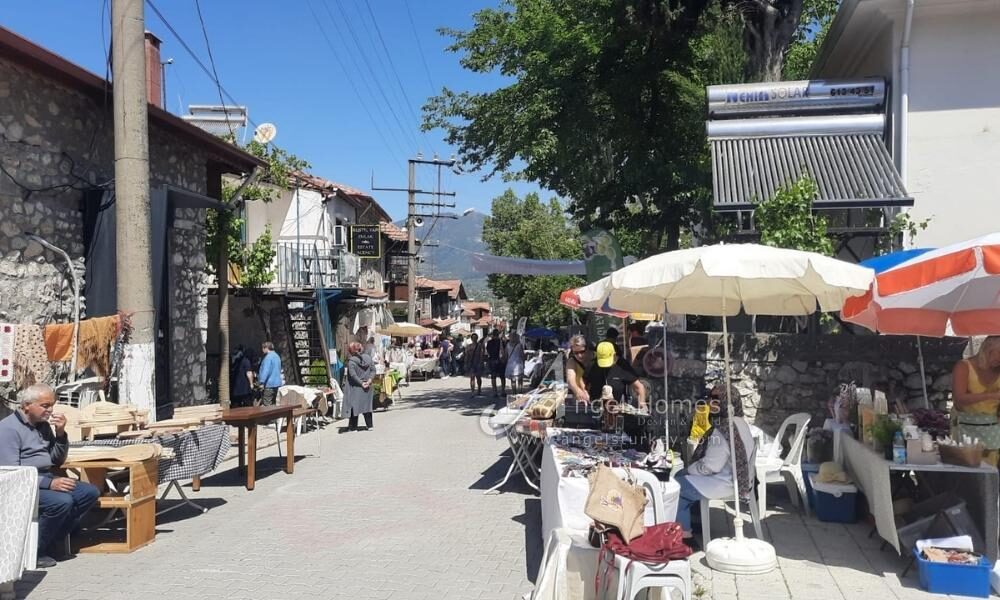 In Uzumlu the streets fill with art, food and craft stalls, and the children from local schools perform folk dances. Restaurants serve traditional food, and foraging competitions are held with prizes awarded on the celebrations' final day. Some big names in Turkish music take to the stage, and a big pot of morel mushroom soup is cooked by a local chef and handed out to passers-by on the first day. A visit to Uzumlu Festival is a great chance to immerse yourself in a charming side of traditional village life and an experience sure to impress anyone looking to reside or spend time in a village location.
PROPERTIES FOR SALE IN UZUMLU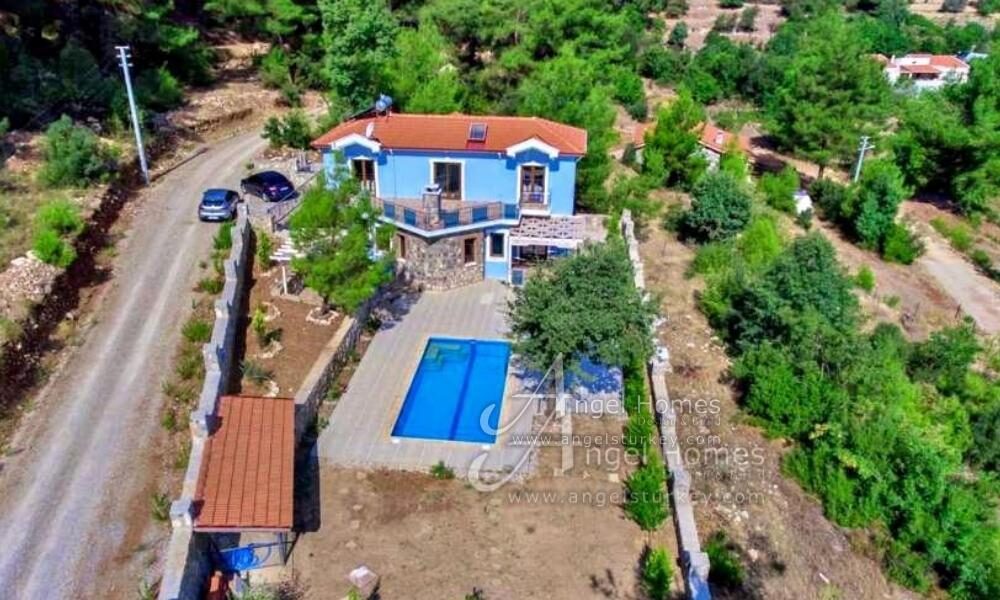 This large 3-bed resale villa in Uzumlu is in a picturesque location surrounded by fields and countryside. It's a substantial home on a large 720m2 private plot with a good-sized pool and extensive grounds. It's a fairly traditional duplex home ideal as a holiday property or permanent residence.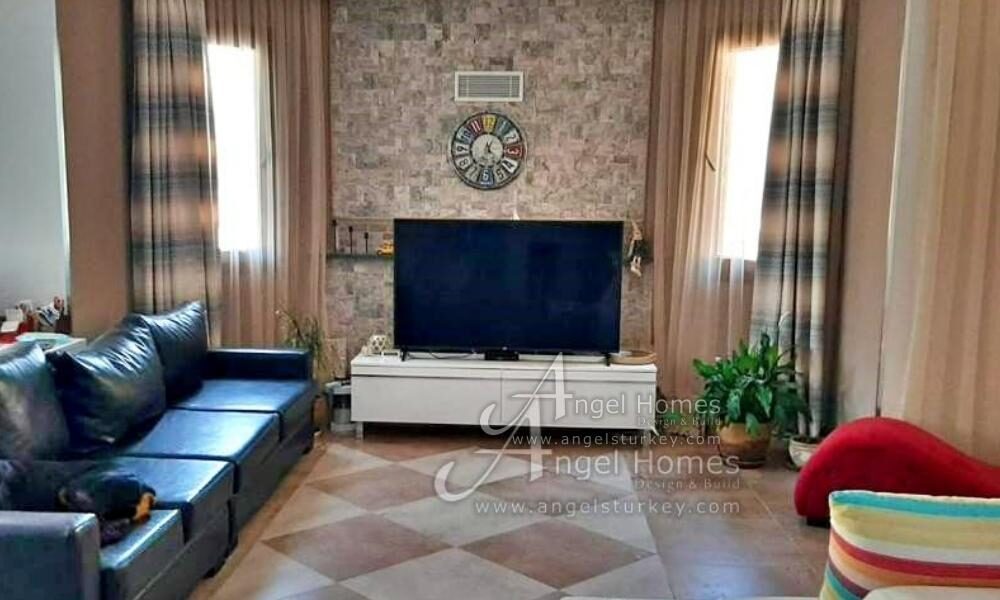 The entrance floor of the villa flows well, with the lounge, dining and kitchen nicely defined. The lounge is a good size with a fireplace for use during the winter months. There's an indoor dining set and a kitchen in a recess to one side, kitted out with all the essentials. Patio doors lead out to a large dining terrace – the ideal place to enjoy sunset drinks and meals. The first bedroom is also on the ground floor and benefits from a bathroom. A guest cloakroom with a WC completes this level. Two generous bedrooms are found upstairs, both en-suite. The furnishings and white goods are included in the price. Viewing suggested. More…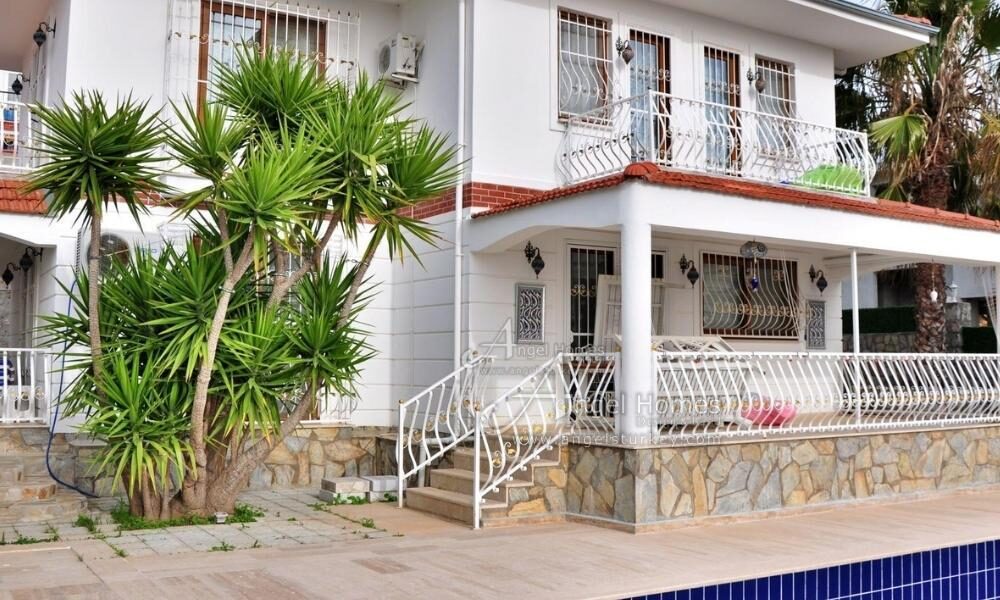 This 3-bed resale villa is within easy reach of Uzumlu village centre. It's a fully furnished duplex property on a good-sized plot with a pool, garden and BBQ area.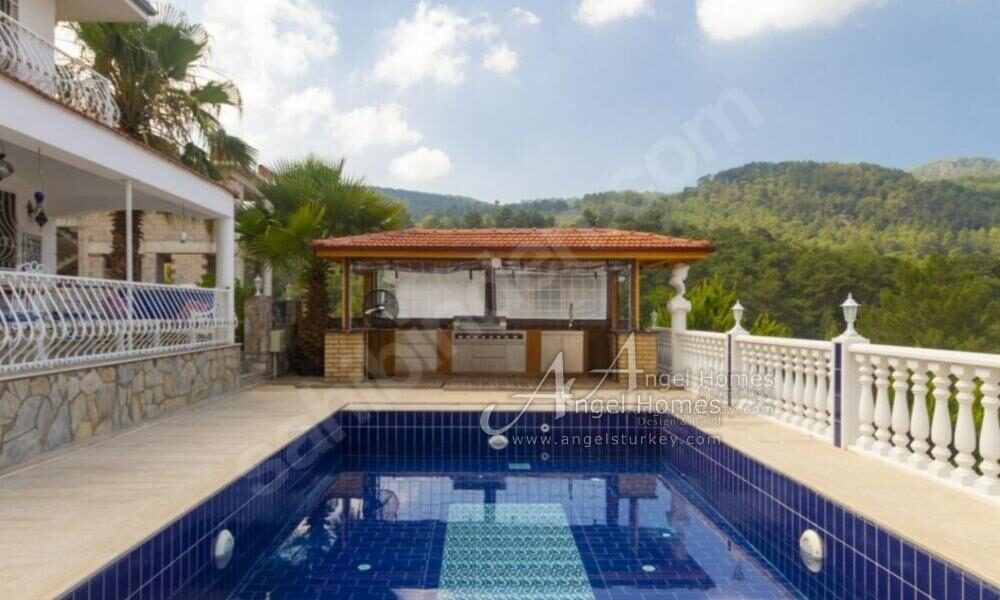 The interior of this property is bright and spacious, with the ground floor homing a lounge and dining room with a modern kitchen in a recess to one side. There's a large terrace overlooking the pool, and a guest WC. Three generous bedrooms are found on the first floor, the master ensuite, and a shared bathroom. More…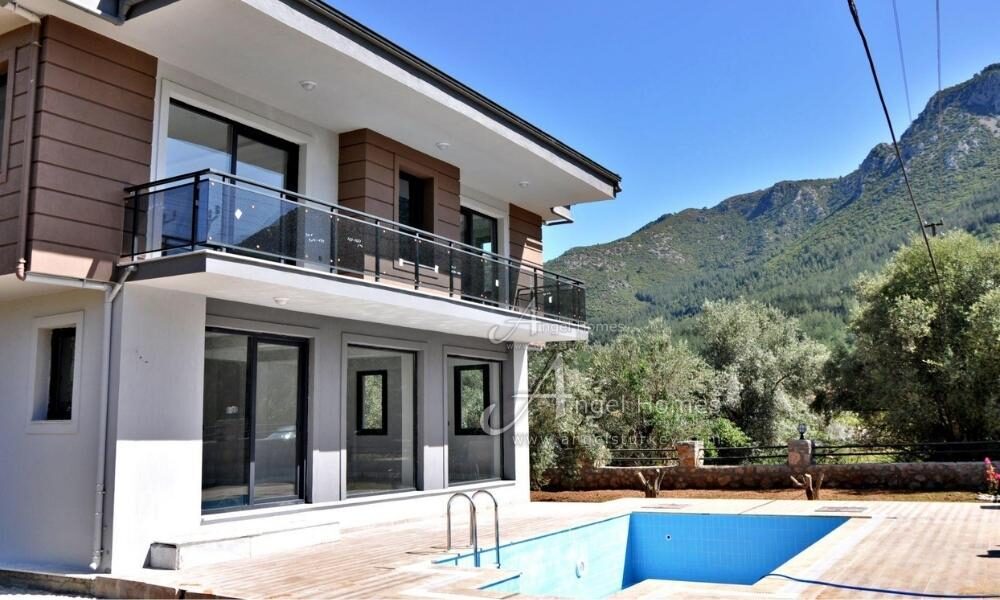 This new build 5-bed villa in Uzumlu is in a great location not far from the village centre. Built to an exceptional standard, it's a spacious private home on a good-sized (507m2) plot with a private pool, garden and parking.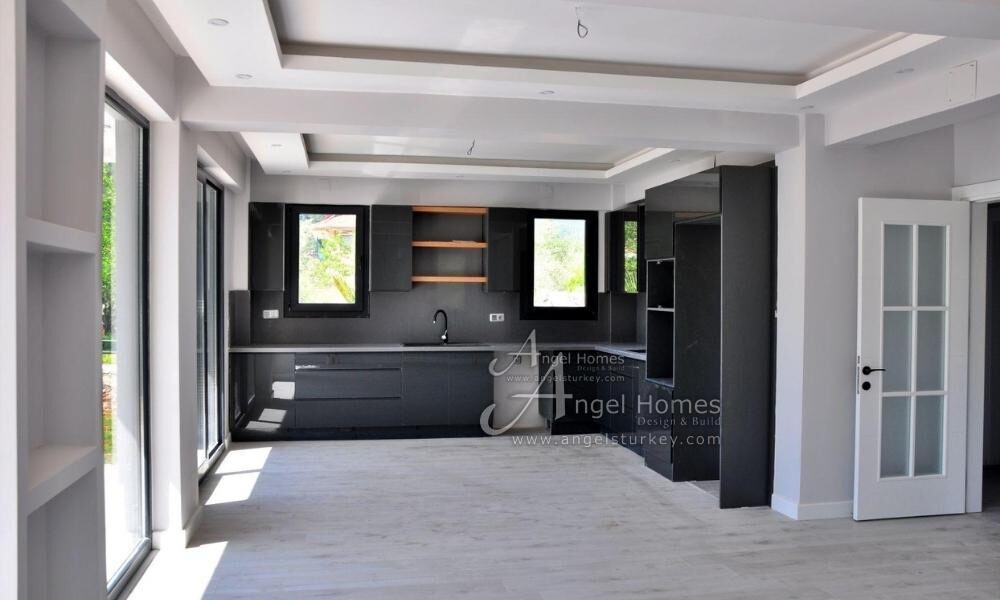 The interior is contemporary, with a large open-concept lounge and dining room opening onto a terrace overlooking the pool. There are 5 bedrooms, 2 ensuites, and two additional bathrooms (one with a jacuzzi bath). This is a great property for those seeking a holiday home or rural retreat away from the main stream tourist resorts. Viewing suggested. More…
ARE YOU LOOKING TO BUY OR SELL A PROPERTY IN UZUMLU?
If you would like to arrange to view any of the properties mentioned or own a property in the area that you would like to sell, please CONTACT ANGEL HOMES.