The Fethiye region of Turkey has attracted tourists and investors for decades, and buying a property here is a great decision. Although many villages make up the area, Hisaronu, Ovacik, and Calis traditionally get the most attention, and the vast majority of real estate listings are in these suburbs.
It's hard to categorically say which resort is best for investment, as each has its own merits and easy access to central Fethiye and all the fabulous local amenities. The choice usually comes down to personal preference and which you prefer, the mountains or the flat. Here are a few things to consider.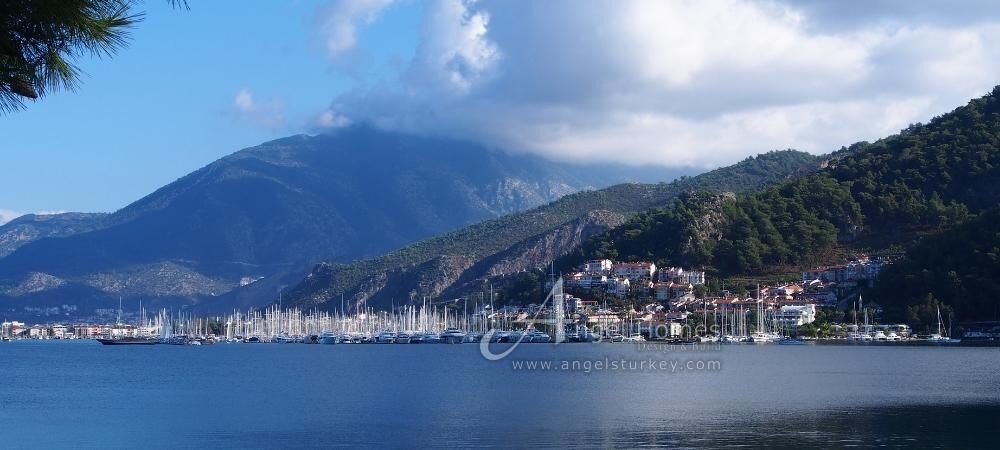 FETHIYE REGION OVERVIEW
One of the main lures of the Fethiye region is its diversity. It is one of Turkey's most attractive areas where colossal mountains tumble down to the sea, and beaches and bays tuck into the nooks and crannies of the coast.
Fethiye town, just 35 minutes from Dalaman International Airport, is the central hub of the area and a thriving harbour town built on the shores of a large bay. It's a town packed full of history, with the remains of a fort and Lycian rock tombs overlooking the harbour and remnants of the past visible on a stroll through the town.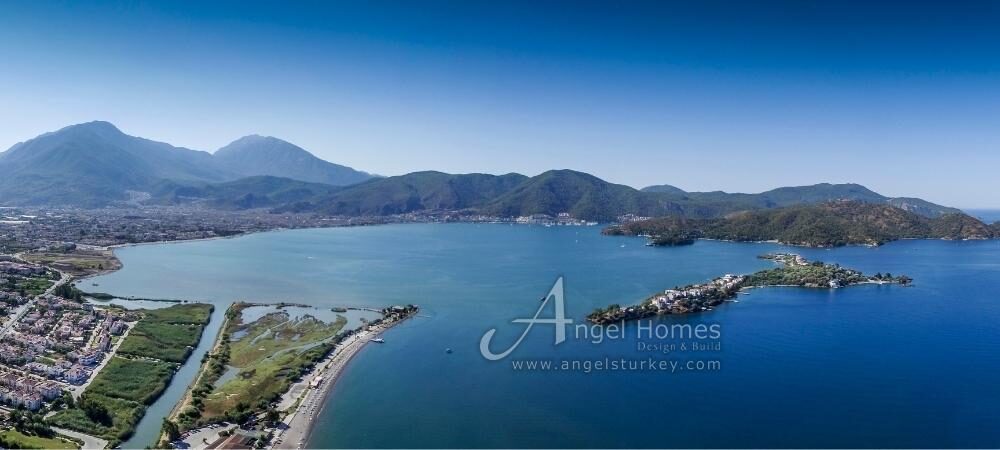 The last few decades have seen Fethiye transform from a traditional harbour town into one of Turkey's most sought after locations. Today, fancy waterside restaurants line a stunning waterside promenade, and fine hotels offer luxury breaks and spa facilities to passing yachts and international guests. Fabulous shops, hospitals, schools and amenities make life easy, thus boosting property, rental and tourist demand. For those wanting the facilities close at hand, central Fethiye is an investment hotspot in its own right, but for those seeking a more traditional resort setting or dreaming of the quintessential sun-drenched property in the sun, Hisaronu, Ovacik, and Calis are the main highlights.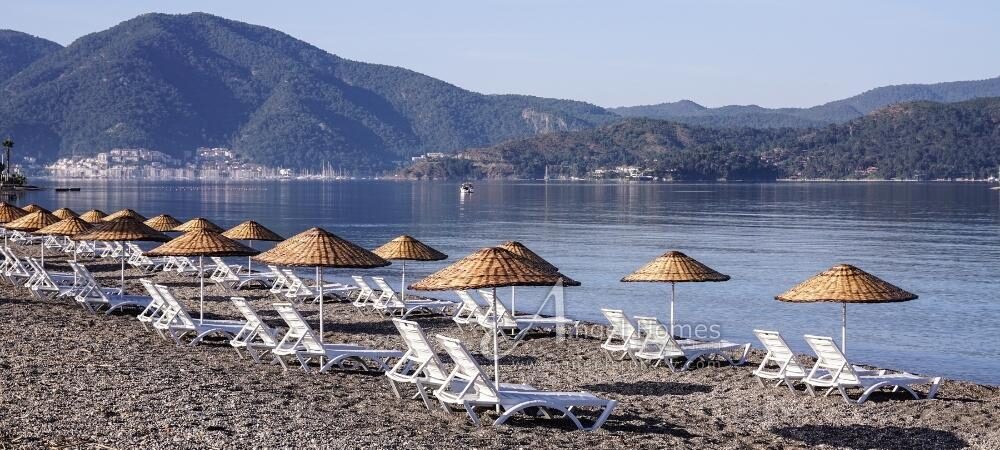 ABOUT CALIS AND CALIS BEACH
Stare across the water from central Fethiye and you will notice Calis Beach along the coast to the right. Less than a 15-minute drive or 30-minute water taxi from the town, Calis is an attractive resort famed for its long stretch beach, watersports and beautiful sunsets over the bay.
Calis is popular with investors looking for a beachside setting. It lies at sea level, making getting around easy, and many locals choose to forgo a car in favour of a pushbike or electric scooter. The centre of the resort lies along the beachfront, where many restaurants, hotels and bars are found. The vast majority of the residential villas and apartments then stretch back from the front, just a short walk, bus ride or cycle from the sea.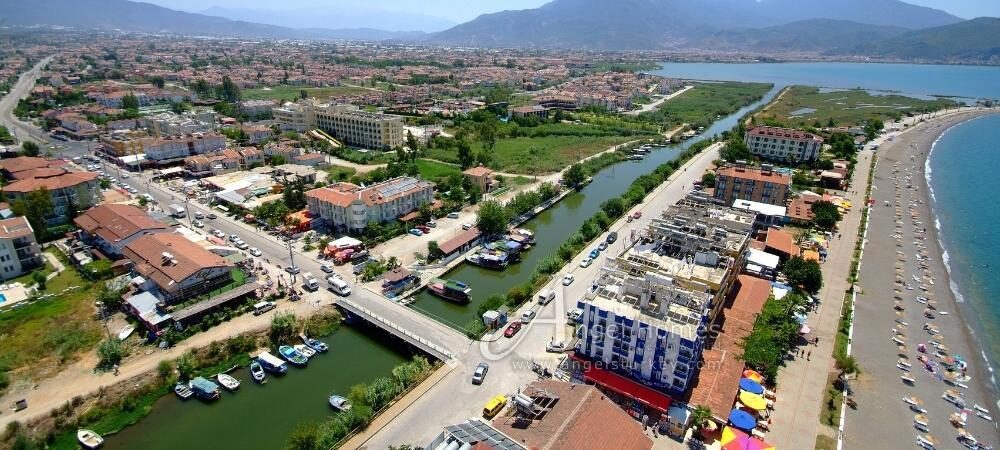 Who buys a property in Calis?
Ex-pats: Calis is a fabulous location for those looking to permanently reside in Fethiye, and there is a well-established ex-pat community. Unlike some tourist resorts in the area, many of the restaurants and facilities in Calis are open year-round, meaning there's always the opportunity to socialise or grab a bite to eat when you fancy.
Buy-to-let and long-term investors: Land prices and property demand has risen dramatically in Calis over recent years, so property values are creeping up consistently. Rental returns are also great from May to October each year.
Holiday home seekers: Calis is a well-loved resort for a good reason – it's simply a beautiful place to spend vacations! Ease of access to the beach, shops, and amenities make Calis an ideal choice for a holiday home. Attractive exchange rates for foreigners also means money tends to stretch further – plus the initial outlay and cost of running a property in Turkey is also far cheaper than equivalent builds in many other countries.

ABOUT OVACIK AND HISARONU
Most questing where's best to buy a property in Fethiye will know of the famous beach and blue lagoon of Oludeniz, as the image of this stunning sandbank and its turquoise waters has lured tourists to Turkey since the 1960s.
The resort of Oludeniz is spectacular, but the bay itself is small and protected, meaning no residential buildings are allowed. Demand for accommodation led the nearby villages of Hisaronu and Ovacik, just a 10-minute bus ride up the hill from the beach, to grow. Today, these once-sleepy settlements have evolved into two of Turkey's most popular tourist resorts, and both are now property hotspots.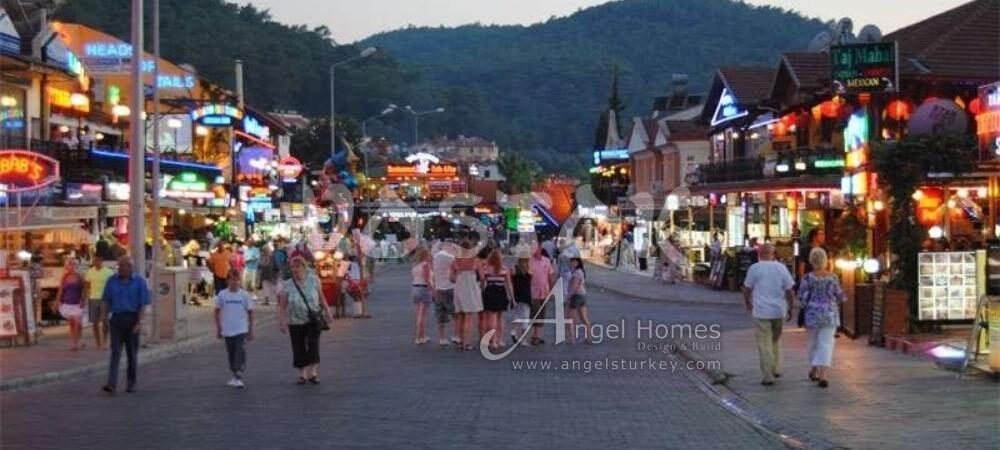 Hisaronu and Ovacik are neighbouring resorts that have almost merged over recent years. Both villages nestle beautifully into the pine-clad foothills of Babadag Mountain, a favoured haunt for paragliders that take off from its summit and land on Oludeniz beach. One of the main differences between Calis and these villages is the breeze – both Hisaronu and Ovacik are a few degrees cooler than Calis due to their elevation. The landscape also has character and is hilly in places, so those residing in the area tend to drive, take a bus or a taxi to get around.
Hisaronu is one of Fethiye's most lively resorts with a fabulous selection of hotels, restaurants and entertainment. In contrast, Ovacik is far quieter and more residential, with several local bars, minimarkets and shops lining its main road. Both benefit from excellent transport links to Oludeniz (10 minutes) and Fethiye town (20 minutes). Dalaman Airport is a 45-minute transfer away.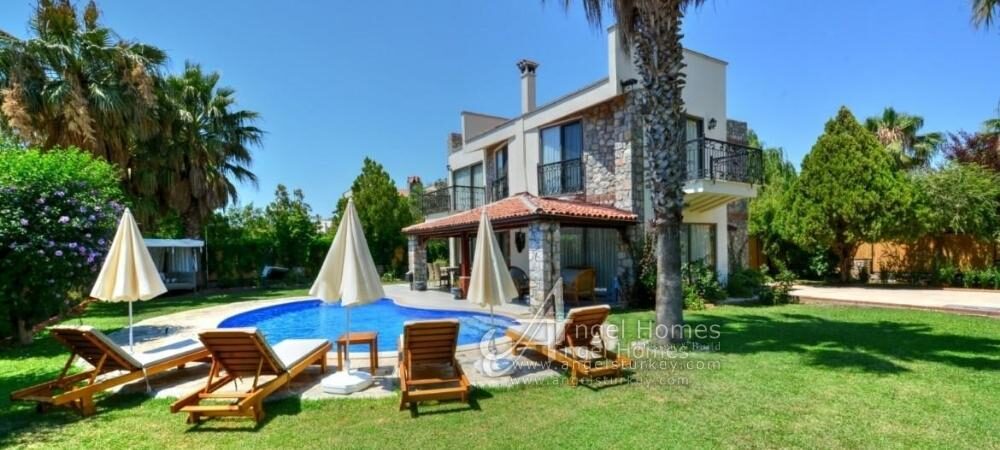 Who buys a property in Hisaronu and Ovacik?
Property Investors: Hisaronu and Ovacik are widely considered two of Turkey's most sought-after locations. The resorts close proximity to Oludeniz ensures premium rental returns for buy-to-let investors, and a lack of land for future development means prices of villas and apartments are rising rapidly. Since 2021, the new Babadag Skywalk cable car and a large themed waterpark have also opened in Ovacik, causing a lot of investor attention. With these facilities now in place and others in the pipeline, Ovacik and Hisaronu are now two of the most desirable locations in coastal Turkey.
Holiday home seekers: Hisaronu and Ovacik are ideal locations for a holiday home, and there are many outstanding resales and new build properties available in the area.
Ex-pats: Many foreigners reside in Ovacik and Hisaronu permanently. The resorts are not as lively as Calis during the winter months, but there are a growing number of restaurants and shops open year-round.

WHERE'S BEST TO BUY A PROPERTY IN FETHIYE?
Choosing between Hisaronu, Ovacik and Calis really does come down to personal choice. All three resorts are great locations for a holiday home, buy-to-let, or as a permanent residence. The only real way to find out what area suits you best is to view a few properties in each and come and see for yourself. Take a look at the ANGEL HOMES WEBSITE for our current listings or CONTACT US for details.