Fethiye, on Turkey's south-west coast, attracts some of coastal Turkey's rental premiums so it should come as no surprise that Hisaronu, Ovacik and Calis are popular choices for buy to let property investors.
Fethiye is an excellent location as it serves-up something for everyone. The azure waters of the famous Oludeniz blue lagoon lure the beach-loving tourists, the mesmerising Calis sunset over the island-dotted bay is the perfect choice for romantics, and the party life of Hisaronu is ideal for those that enjoy a good night out. For this reason, many property owners rent out their holiday homes in Fethiye as they can often recoup their property running costs and make their investment pay for itself or earn a healthy second income.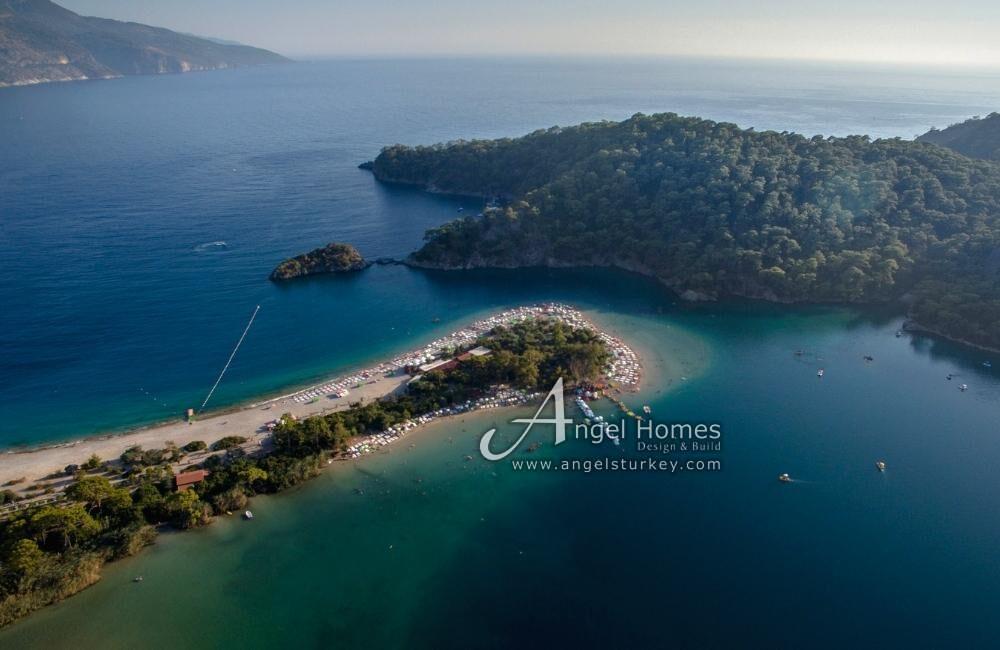 Why rent a holiday home in Turkey
2020 has seen a surge in demand for rental property in Fethiye. Due to the pandemic, many domestic and international tourists have chosen to forgo traditional holidays in hotels in favour of renting a holiday home in Turkey and private apartments and villas in the area, and this trend is unlikely to subside. A rental property means you can steer clear from the tourist crowds and pop into town for a meal or enjoy an excursion should you wish. A rental property is ideal for those on a budget, especially as the cost of groceries and general living in Turkey is cheaper than in many other countries, and let's not forget you have all the creature comforts of home plus added extras like a pool and great weather.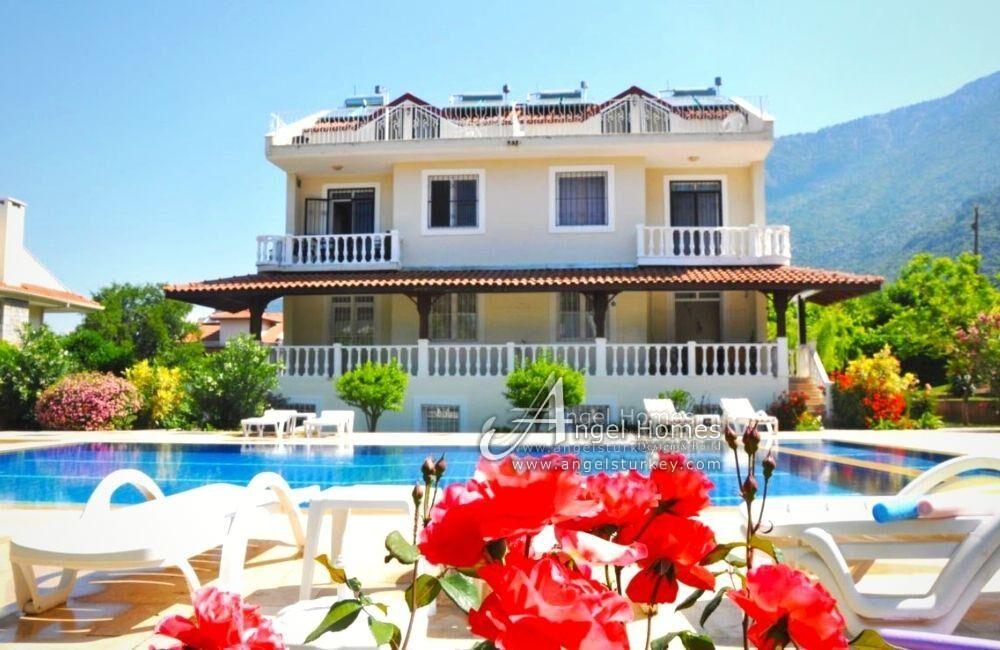 Where to buy a rental property in Fethiye to achieve the highest returns.
There are many properties in Fethiye ideal for rental, but some areas do attract premium returns.
As a general rule, the closer to a beach, resort centre or attraction, the higher the sales price and the rental returns. For that reason, Hisaronu and Ovacik, the closest areas to Oludeniz beach where residential properties can be found, will always lure in premium returns. If bought wisely, it is possible to make more than 9% return a year. Calis is also a great choice due to its location just a short bus or cycle ride from Fethiye town centre, plus it's flat so great for those with mobility issues.
Heading further afield, Uzumlu village found 20 minutes inland from Fethiye is a traditional place that appeals to those looking for a retreat and a more authentic, less touristy holiday. In Uzumlu, the properties tend to be cheaper, meaning you get far more land and build for your money, and if you market the property correctly, good rental returns are also possible. The same applies to Faralya, a stunning rural coastal village 30 minutes from Oludeniz. Here the wealthy like to getaway to luxury villas and boutique hotels or yoga retreats where they can soak in the spectacular sea views, so most are willing to pay more for the luxury and natural landscape. For guidance on locations and buy to let property in Fethiye, CONTACT ANGEL HOMES sales division.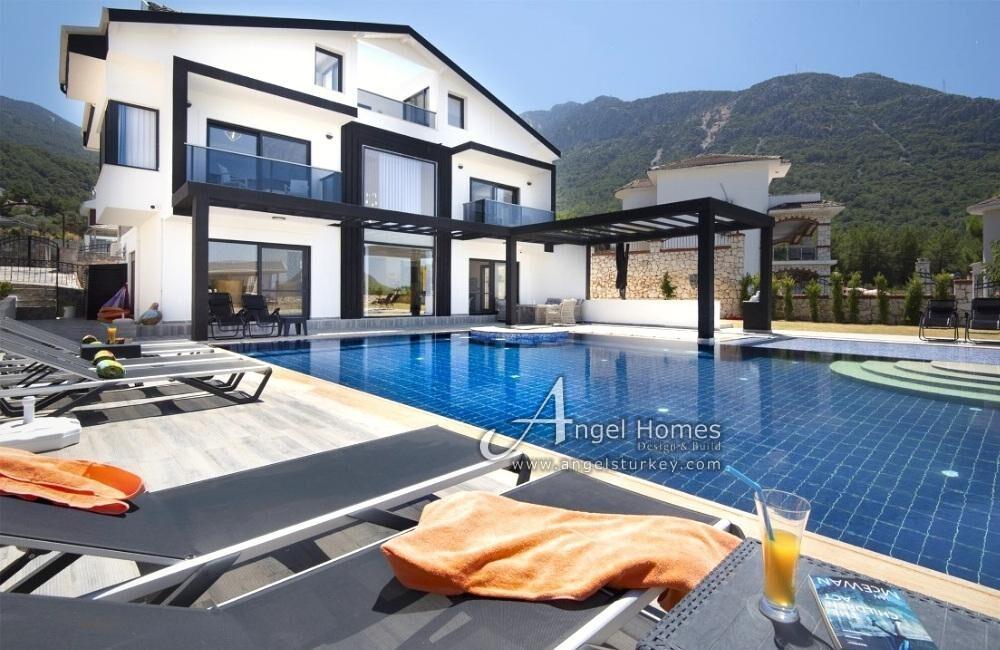 Marketing your rental property in Fethiye
There are several ways to market your rental property in Fethiye, and ANGELS RENTAL team offer a full range of services to those with a buy to let property in the region. Common ways to attract customers aside from merely leaving the bookings to your agent include:
Word of mouth: Often friends, family or work colleagues will gladly book a few weeks away in your property if you make it known it's available for rent.
Marketing online: There are many online portals like Owners Direct and Holiday Lettings that advertise and attract guests for a monthly or yearly fee. With this option, keep in mind that many agents like Angels Rental do already advertise on premium portals. If you choose an agent to manage your bookings, this cost may be unnecessary.
Set-up a website and social media pages: If you're tech-savvy, running your own advertising online can attract bookings.
Place a rental sign on your property: Placing a sign outside your property alerts passers-by to the fact it is available to rent. You are likely to attract both Turkish and foreign enquiries, so make sure you have a native speaker or agent on hand to converse with anyone interested if your language skills are not up to scratch.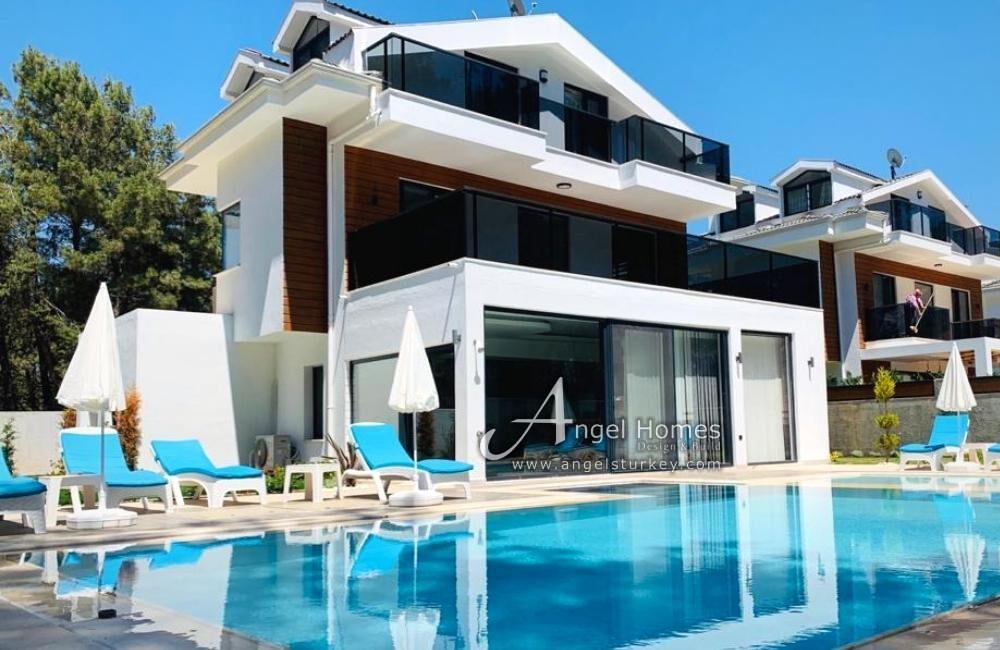 Legal requirements for holiday rental property in Fethiye.
The Identity Declaration Law was amended in Turkey in 2016. According to the new system, to help prevent terrorism, all hotels and anyone renting their property in Turkey need to sign-up to the GIYKIMBIL system. This software keeps the names and details of all tenants staying or residing in Turkey. The system is arranged via the local authorities, and the person who signs-up for the system is legally responsible for imputing the names and details of the tenants.
The authorities require the details of all guests staying in the property to be submitted, no matter the duration. Failure to do this can result in significant accumulating daily fines. Those with Turkish citizenship or a work permit can sign up for the system themselves, or for those without a Turkish ID, an accountant can set up a company to run the rental business. Alternatively, the easiest and most cost-effective way to manage the legalities and run your rental property is to use a registered local agent that inputs tenants details into their system on your behalf and assumes the responsibility. Speak to ANGELS RENTAL who can walk you through the entire process from start to finish.
It's essential to abide by local laws and the GIYKIMBIL system to avoid any legal problems or fines. If you are using a rental management company, they will help you adhere to regulations, and also keep you up to date with any changes in procedure that can be introduced by authorities at short notice.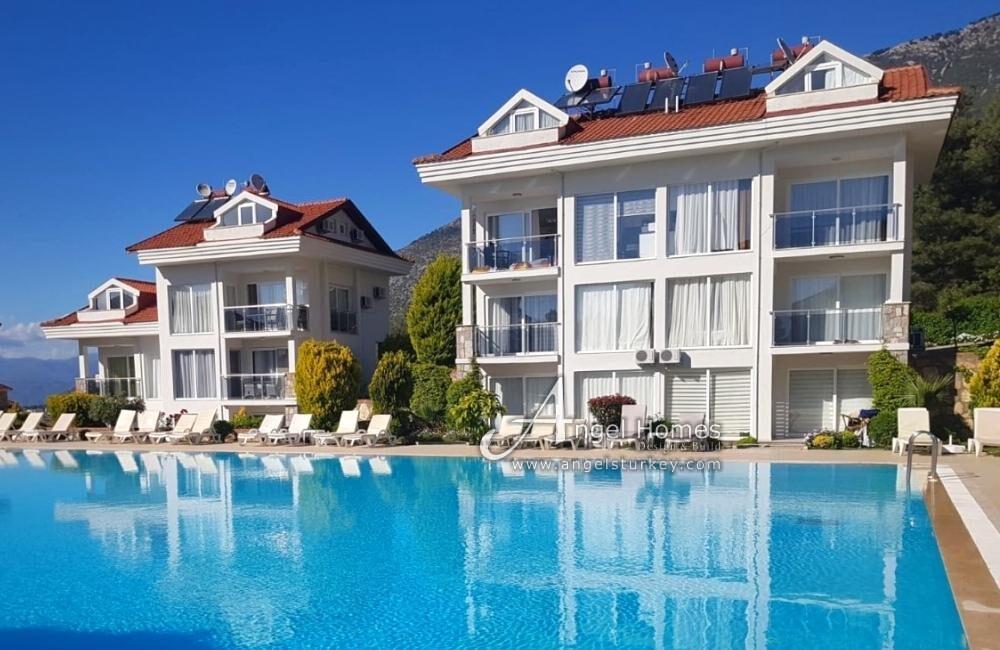 Tax requirements on rental property in Turkey
Those intending to rent their property require a tax number, and amount of tax owed varies but starts at around 15%. If you have set up your own company to manage rentals, speak to your accountant as many of the properties running expenses are tax-deductible, and each March tax returns are due. Alternatively, speak to your rental management company or ANGELS RENTAL about tax and the rental process.
CONTACT ANGELS RENTAL
If you are considering buying rental property in Fethiye and need advice, or would like to register your holiday home for rent, please CONTACT US. Angel Homes are an award-winning design, build, rentals and estate agency in Hisaronu, see our WEBSITE for details.