New Year's Eve in Turkey will be different this year, and most of us will be celebrating at home. 2020 will go down in history, and many of us will be toasting a welcome end to what has been an unprecedented year. Thankfully, we can stay connected to friends and family online, but it's still nice to have some fun with those around us. With that in mind, we thought we would share a few ways to celebrate New Year's Eve in Turkey from home – you never know, some of the suggestions may even bring you some good luck!

CELEBRATING THE NEW YEAR IN TURKEY 
GRAB YOURSELF A LOTTERY TICKET
New Year's Eve is a well-loved celebration in Turkey, and the new year lottery is a big deal for many. This year 100 Million Turkish Lira is up for the winning, and many people will be waiting for the numbers to be drawn with hopes to kick-start 2021 with a real bang. If you fancy getting in on the action, you can buy the tickets from stalls all around Fethiye, online, and from most supermarkets.

ROAST SOME CHESTNUTS
Come December, the markets stalls around Fethiye are full of chestnuts, and there's something quite comforting and wintery about cooking them on the fire and nibbling on these tasty roasted treats. Many homes in Turkey have an open stove or wood burner to keep out the cold during the winter months. Aside from stews and baked potatoes, roasted chestnuts taste fabulous cooked on the stove-top, and many families will be doing just that tonight as a snack between dinner, drinks and celebrations.
BRING ON THE BINGO
Everyone likes a giggle, and games like Bingo are a great way to get the family together and have a few laughs. In Turkey, a bingo-like game called Tombala is traditionally played on New Year's Eve, with the winners normally receiving gifts and prizes.
SMASH A POMEGRANATE
Have you noticed the abundance of pomegranates in the shops? This is all to do with a New Year's Eve tradition where pomegranates are either gifted to friends and family for luck, or smashed at the doorstep to bring good fortune for the coming year. Pomegranates are seen as a symbol of health and prosperity in many cultures, and Turkey is no exception.
SPRINKLE THE SALT
Many Turk's love salt on their food, but come New Year's Eve, rather than shake it on meze it's liberally spread at the entrance of a home. Salt is seen as a sign of good luck and said to boost safe travels – so head out tonight and give your doorstep a good sprinkle!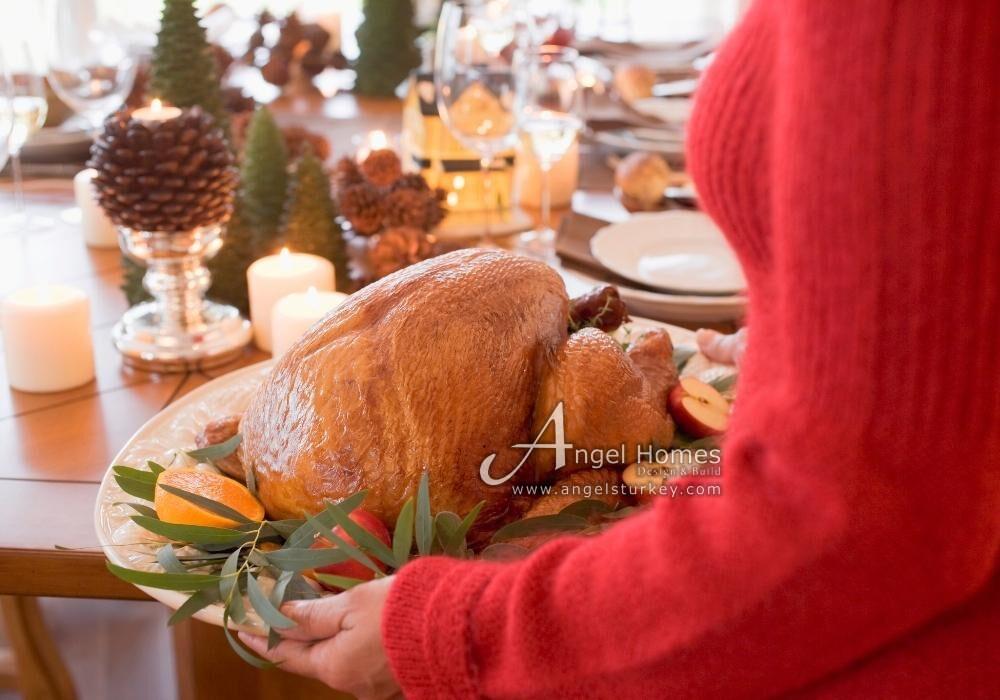 DISH UP A TURKEY
To many ex-pats, a roast turkey is for Christmas, but here in Turkey, a big bird for dinner is served on New Year's Eve. On the run-up to New Year, the supermarket freezers are filled with turkey's, but rather than dishing it up with cranberry sauce and stuffing, Turk's tend to prefer aromatic rice and chestnuts.
WEAR RED CLOTHES AND UNDERWEAR
One of the most quirky New Year's Eve traditions in Turkey is wearing red clothes and underwear as it's said to boost romance for the coming year. Shop window displays are dressed in tinsel-draped trees, and mannequins don fancy red gowns, negligees and knickers. Many tend to wear something red at the stroke of midnight and this tradition is not Turkey specific, many countries believe wearing red will spark a little romance in the year to come.
WATCH THE TURKISH NEW YEAR'S EVE TV SHOWS
Turkish television channels always put on a good show at New Year, and with so many people stuck at home this year, we should be in for a real treat. Most years, cabaret shows, talk shows, comedies, and music performances lead to the all-important midnight countdown.
HAPPY NEW YEAR FROM ANGEL HOMES
Angel Homes and Rentals would like to wish you all a Happy New Year and hope to see you all in 2021. If you would like our help finding a Turkish home or holiday home in 2021, please CONTACT US.