Are you looking to sell your property in Fethiye? If so, Angel Homes has a waiting list of serious buyers eager to purchase apartments and villas in Ovacik, Calis, Fethiye, Uzumlu and Hisaronu.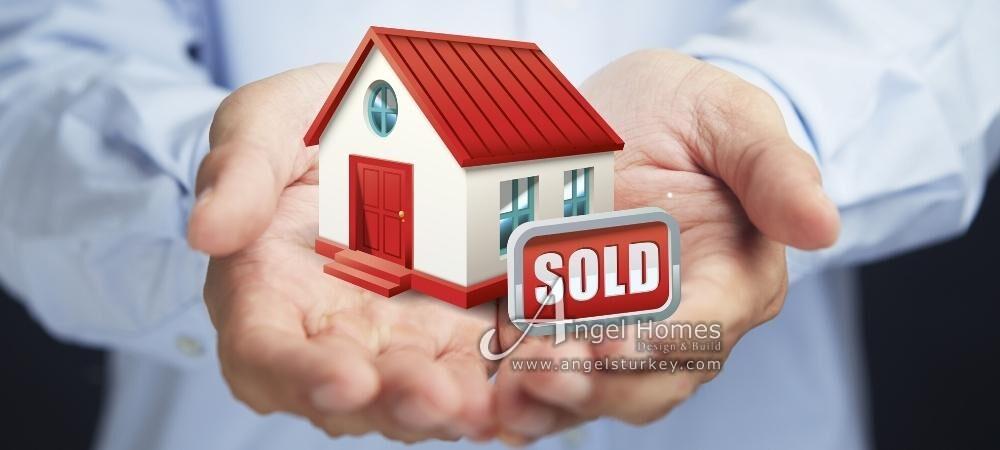 DESPITE TRAVEL RESTRICTIONS, INVESTORS STILL WANT PROPERTY IN FETHIYE
You may assume travel restrictions will have deterred prospective buyers from searching for property in Turkey – that's not the case. Angel Homes currently have a backlist of serious buyers looking for villas and apartments around Fethiye and its resorts.
A SURGE IN TURKISH INVESTORS
Despite the pandemic, last summer proved to be extremely busy for most real estate agents in Fethiye. The rising C-19 cases in the cities meant many people chose to head to the coast to get away from the crowds and enjoy more space with their families. Angel Homes received a surge of enquiries from Turkish buyers keen to secure private villas in Ovacik, Hisaronu and Calis. Mortgage incentives then prompted many other Turkish citizens to invest in holiday homes in the region.
ONLINE VIEWINGS LEAD TO FOREIGN PROPERTY SALES
Similarly, once border and travel restrictions eased, serious foreign property investors were on the hunt for villas and apartments around Fethiye's resorts. Enquiries came in, and online viewings secured interest in many homes in the area, leading to a number of British and international sales.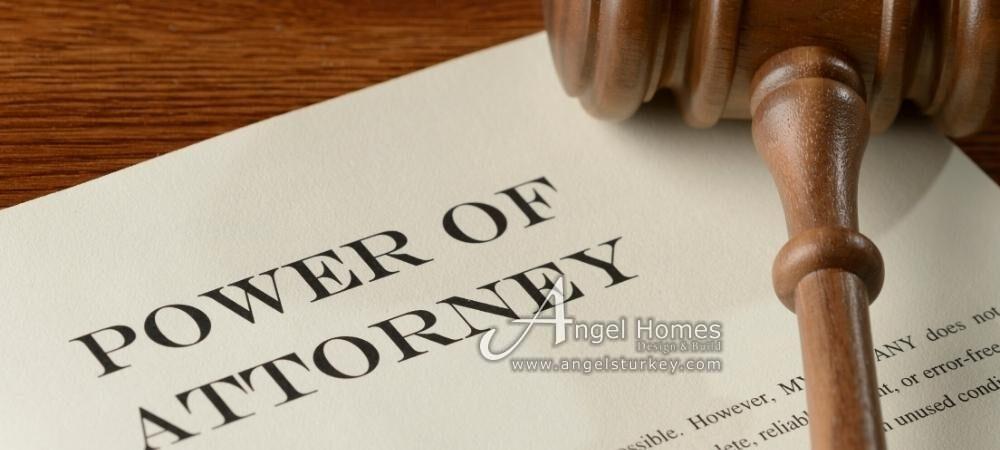 POWER OF ATTORNEY CAN BE ORGANISED IF NECESSARY
Last year, many property buyers and sellers indeed made it across to Turkey to oversee the completion of their purchase or sale, and Power of Attorney was organised for those unable to attend.
Granting Power of Attorney is a simple process allowing a trusted person to act on your behalf. The legal documents are forwarded for signature and stamping at your local notary in the UK or elsewhere. The paperwork is then sent back to Turkey so the nominated person can sign on your behalf, meaning the sale or purchase of your property can go ahead, and the TAPU (Title Deeds) can be transferred.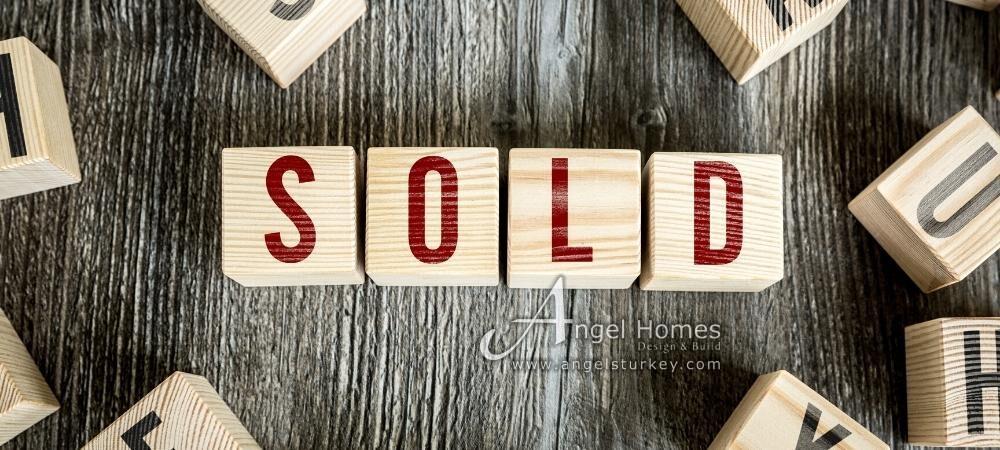 TIPS ON HOW TO SELL YOUR PROPERTY IN FETHIYE
Angel Homes has been successfully selling properties in Fethiye since 2004. Take a look at our portfolio to see a wide range of new build and resale villas and apartments for sale in the region. Over the years, we have come to understand what it takes to sell a property in Turkey – here are a few things to consider if you're trying to sell your home:
#1 MAKE SURE THE LEGALITIES ARE IN ORDER
Few things can sabotage a sale quicker than a problem with the legalities. It's vital to make sure your TAPU (Title Deeds), compulsory insurances (DASK), and habitation certificate are in order before putting your property on the market.
#2 CLEAR THE CLUTTER AND STAGE YOUR HOME.
Creating a good first impression and making your property look attractive is crucial in attracting a buyer. Prospective buyers browse listings and tend to view several properties in their price range before deciding – your property needs to stand out! If you are not around to spruce-up the property yourself, Angel Homes can organise to clean and stage your home for photographs if necessary.
#3 MAKE A LIST OF THE PROPERTIES KEY FEATURES AND UNIQUE SELLING POINTS
Please advise your Angel Homes agent of any key features and unique selling points of your home. List any recent additions or upgrades, and mention any furnishings or white goods you intend to include in the sale as these are excellent for marketing purposes and give the property a competitive edge.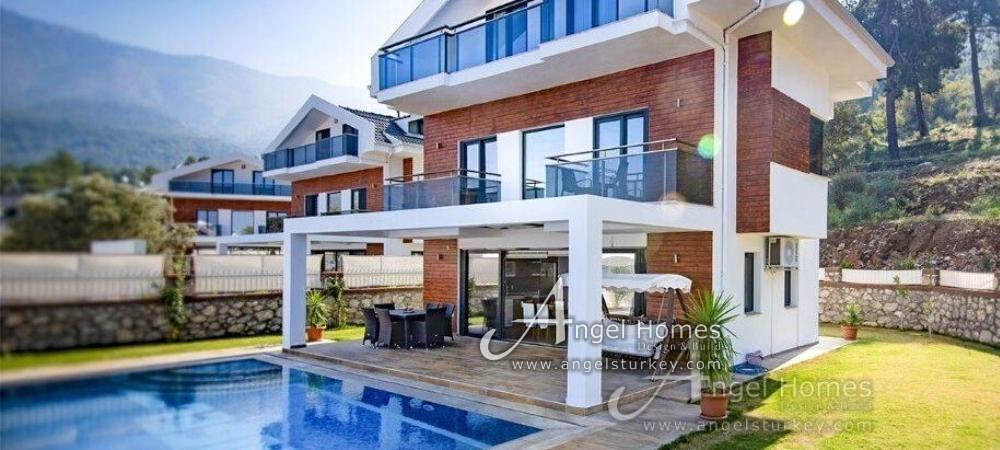 #4 PHOTOS ARE IMPORTANT
We have all heard the saying, "a picture is worth a thousand words" – it's true, and good photos sell properties! In addition to the agent's photos, please forward any great shots you may have of your home that you think might attract interest.
#5 PRICE IT RIGHT
If you intend selling your property in Fethiye, you need to be price realistic. Although it is a seller's market, the price still needs to be competitive if you want to attract a sale. Listen to Angel Homes advice and take note of their realistic valuation. Check listings of similar properties online as a guideline. Remember, it's in your agent's interest to sell your property for the best price.

#6 DON'T OVER EXPOSE YOUR PROPERTY
Registering your property with every agent in town may seem like a good idea, but it can be counterproductive. Angel Homes spend a great deal of time and money promoting your property, but this makes little financial sense if the property is listed with too many other agents.
Angel Homes use a variety of marketing techniques to advertise listings. These include paid portals like Right Move, Place In The Sun, Zoopla, Sahibinden and many other premium online mediums. We also have a vast database of potential buyers that we mailshot regularly, advertise on social media, alongside attracting buyers via our website, shop windows and other offline marketing activities. Contact us to discuss and put in place a marketing plan that works.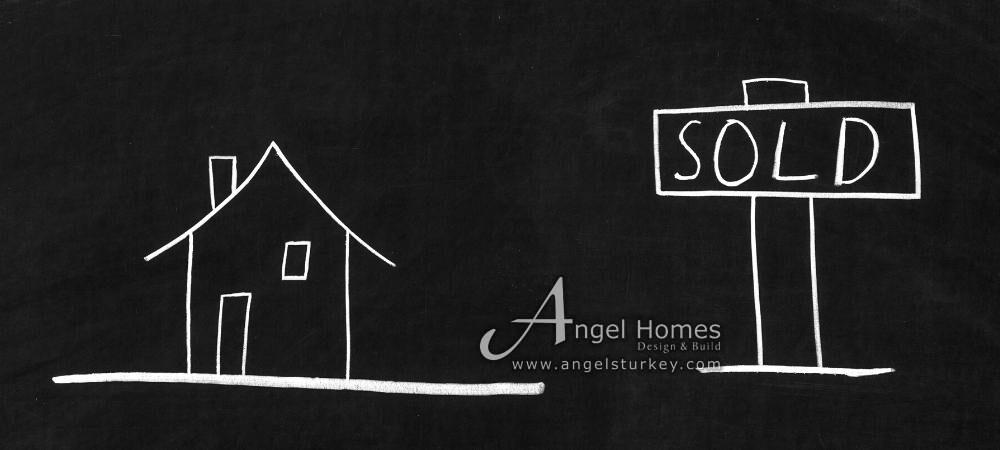 IF YOU'RE THINKING OF SELLING YOUR PROPERTY IN FETHIYE, CONTACT ANGEL HOMES
If you are looking to sell your Turkish property and move on, Angel Homes can help. We offer a range of vendor services that have all prove very effective. CONTACT US for details.
Summary
Article Name
Selling your property in Fethiye? - We have buyers waiting.
Description
Are you looking to sell your property in Fethiye? If so, Angel Homes has a waiting list of serious buyers eager to purchase apartments and villas in Ovacik, Calis, Fethiye, Uzumlu and Hisaronu.
Author
Publisher Name
Publisher Logo