Fethiye is one of Turkey's most popular tourist and investment regions. It's a town striving to be a boutique city, and it boasts an enticing mix of culture, history, beauty and tradition. The area is diverse and filled with thriving summer resorts, historic villages, off-the-beaten-track hideaways, and tranquil bays – you will find it hard to find anyone that doesn't feel at home in Fethiye!
There are many reasons to buy a property in Fethiye, and there are locations, villas and apartments to suit most tastes and budgets. If you're thinking of buying a Turkish home, here are a few things to consider that may help sway your decision.
REASONS TO BUY A PROPERTY IN FETHIYE
1. Excellent value for money.
Most assume buying a holiday home or buy-to-let property is way out of their price range. Yes, that can be the case in the UK, Italy or Spain, but in Turkey, a property can be far more affordable than you think. Fethiye is home to a wide range of affordable property. The land and prices also tend to be far more reasonable than many popular EU destinations, meaning you get more for your money. Modern apartments in Hisaronu or Calis start at around £68,000, but it is possible to pick up a bargain for less than £45,000, and villas start from as little as £100,000.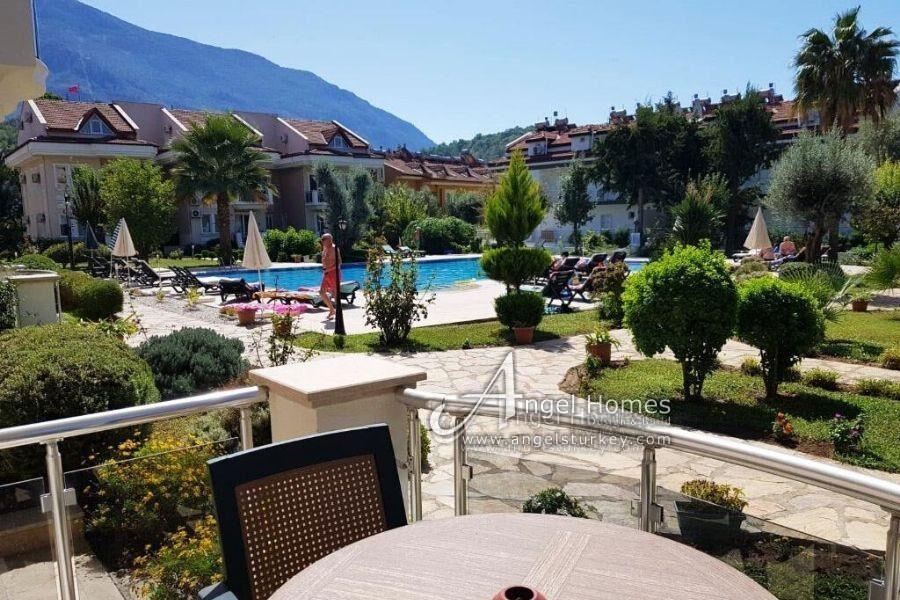 2. A wide range of property available.
Twenty years ago, before the Fethiye housing boom, you would have struggled to find a range of modern properties for sale in Fethiye, and the quality of the builds and their legalities varied. Thankfully, strict building laws are now in place and there's now plenty of options. Popular areas like Hisaronu, Ovacik and Calis have grown considerably over the years, and you can now find a wide range of properties on offer. From luxury white-washed villas and custom-built family homes, to rural retreats and affordable apartments, there's plenty of choice for everyone.
3. Great weather.
Are you sick of staring at grey skies and dodging muddy puddles? Well, move to Fethiye! The region boasts more than 300 sunny days a year, and the healthy outdoors lifestyle leaves you feeling more energised due to all the vitamin D. Sunny days means there's no reason to be stuck indoors – throw a BBQ and dine with friends on your terrace, top up the tan by your pool, take a stroll along Fethiye promenade, or enjoy a walk in nature – it's easy in Fethiye!
4. Fabulous Turkish food.
Turkish food is fabulous. Most people think of kebabs, but let's put the many delicious varieties of those aside, and think about the grilled meats, BBQ's, healthy Turkish breakfasts, baklava, borek (pastries), seafood, and meze. The fruit and vegetables available on the local markets is superb and mostly organic, meaning you eat a healthy Mediterranean diet every day – a far cry from the packet meals and convenience foods you may be used to at home!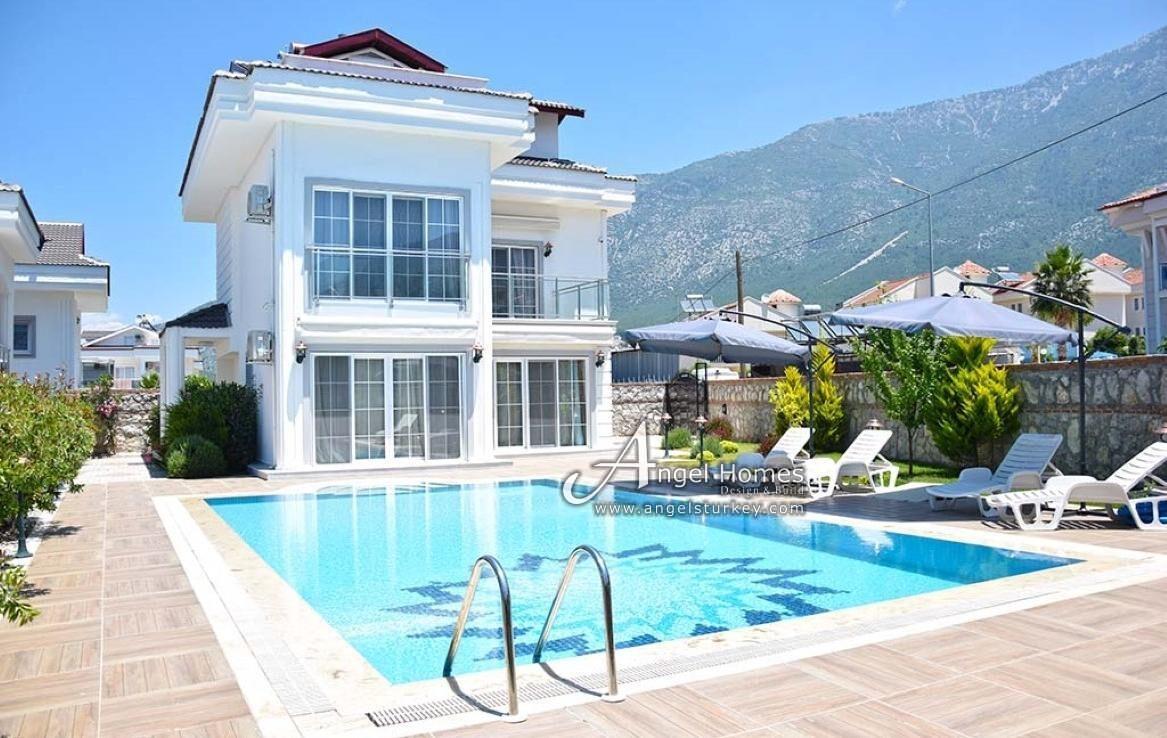 5. Affordable cost of living.
Your pension and spending money will stretch far further in Turkey. The cost of Turkish property, plus the running costs, are a fraction of what you pay in the UK. Council Tax, utilities and renovations are far cheaper, leaving you with more in your wallet to spend on the luxuries in life.
6. Easy Access.
Fethiye is less than a 4-hour flight from the UK and many other European destinations, and the recently modernised Dalaman International Airport is only a 40-minute transfer away. Regular direct flights run to the UK and many other destinations throughout the summer months, and via Istanbul during the winter. It's also easy to get around using taxis and public transport. Dolmuş buses run every few minutes between Fethiye town centre, Calis, Ovacik, Hisaronu, Oludeniz plus all the other villages and locations. In addition, there's a water taxi from Calis to Fethiye, and even a service running to Rhodes – you can get anywhere locally cheaply and easily.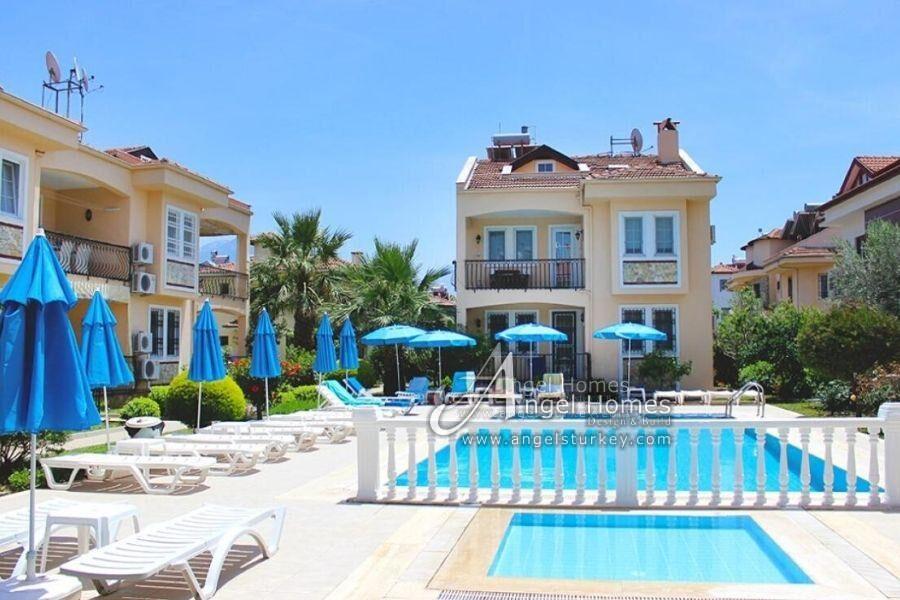 7. The properties are freehold.
All the properties Angel Homes build or represent are freehold. Before we agree to advertise any resale property in Fethiye, we run a due diligence check to make sure the Title Deeds (TAPU) and habitation rights are in order, and all the paperwork is correct. You own the full rights to any property you buy through Angel Homes, giving you the peace of mind that you are in safe hands.
8. Fethiye properties attract premium rental returns.
Tourists have been attracted to Fethiye and its resorts for years. Areas within easy reach of the beach like Calis, Hisaronu and Ovacik, attract some of the best rental returns in coastal Turkey. Angel Rentals are a division of Angel Homes specifically dealing with rental properties in the region and assist owners by advertising and attracting rental guests on a daily, weekly or long-term basis. If you fancy making an income from your property in Turkey, please contact the RENTALS TEAM.
9. Turkish citizenship for investment scheme.
If you purchase any property in Turkey, you should qualify for residency. If you spend over $250,000 US (or Turkish Lira equivalent), you may also be eligible for Turkish citizenship as long as you keep the property for three years. Turkish citizenship is granted to you, your spouse, and children under the age of 18. It also lasts for life.
Since the introduction of Turkish citizenship for investment scheme, the incentive has proved very popular, especially with those looking to work or settle in the country. If you would like to know more, please see our dedicated TURKISH CITIZENSHIP FOR INVESTMENT page or CONTACT ANGEL HOMES.
We hope these reasons to buy a property in Fethiye have got you thinking, if so, please check out the ANGEL HOMES WEBSITE for our current listings.
Summary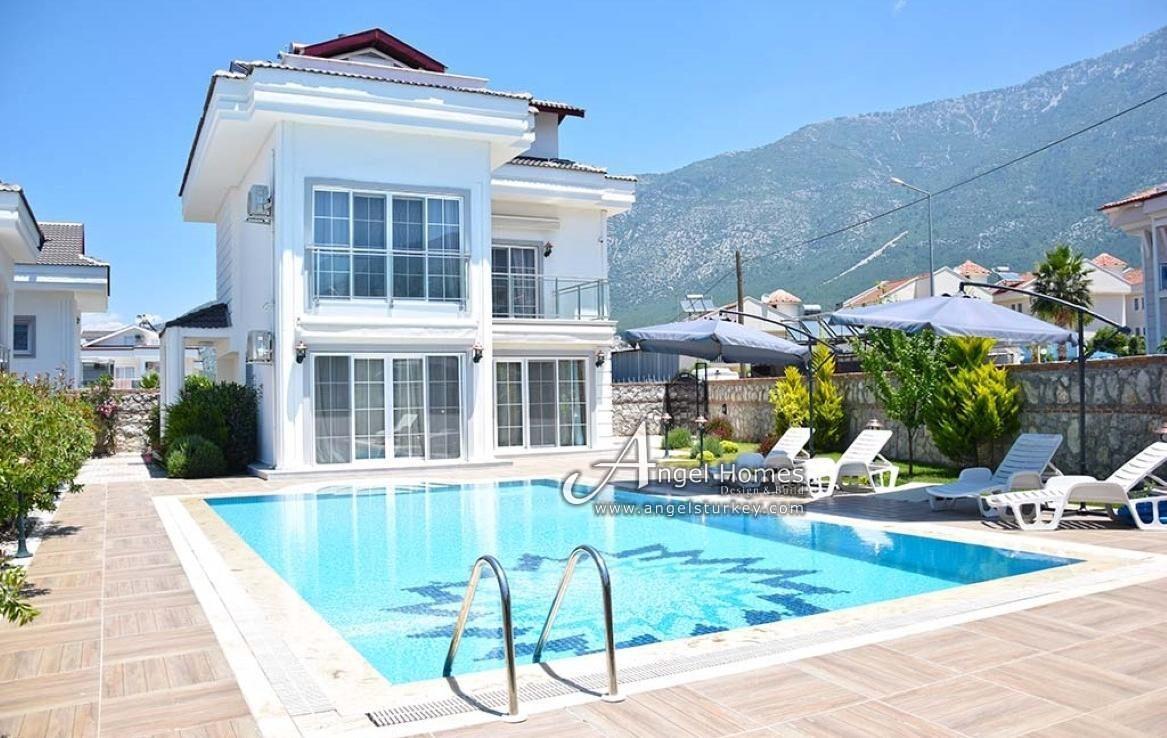 Article Name
Reasons to buy a property in Fethiye
Description
Are you thinking of buying a property in Fethiye, Ovacik, Calis or Hisaronu? Here are a few reasons to purchase a Turkish property in the region that may help sway your decision.
Author
Publisher Name
Publisher Logo