You don't have to go far to find romantic things to do in Fethiye. No matter if you're celebrating an anniversary, rekindling love or looking to pop the question, there's loads of locations ideal for spending time with that special loved one. Here are a few ideas to set you off on the right track.
ROMANTIC THINGS TO DO IN FETHIYE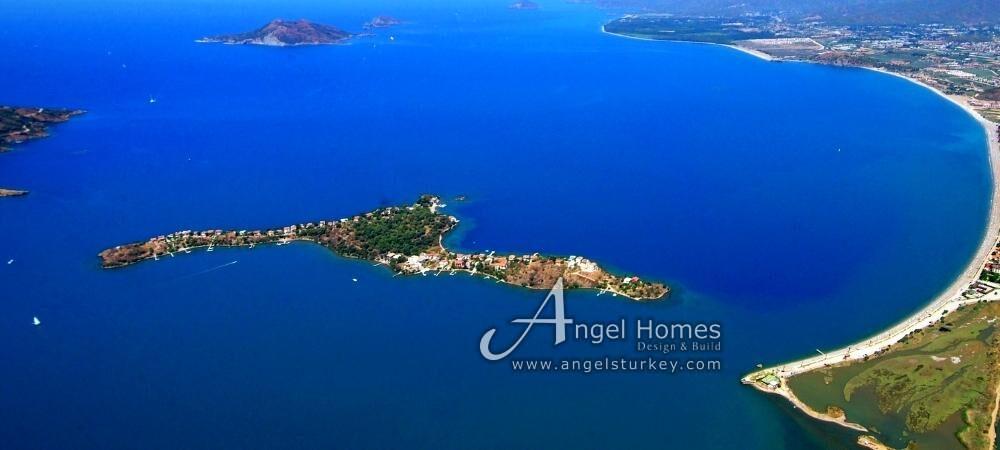 Visit Soyalye Island
Few things are more romantic than catching a boat to a beautiful island for a day relaxing and/or a slap-up dinner under the stars – and that's certainly possible in Fethiye! Sovalye (Knight) Island is the island you see right in the heart of Fethiye bay. Arrange with the restaurant or catch a local water-taxi across to escape the hustle and bustle of tourist life and discover this quiet little haven. The island is small and pedestrian, with only a couple of boutique hotels, restaurants and some of the most exclusive villas in the region. Head over and explore the remains of a castle at its centre, snorkel the surrounding waters to see the ruins of old buildings, and enjoy fine drinks, and grilled meat or fresh seafood dinner from this utterly enchanting location.

A romantic sunset cruise
Fethiye boasts a fabulous coastline, so why not take a romantic cruise and watch the sunset from a different perspective? Set sail late afternoon and head to a secluded bay to indulge in a romantic evening swim or drinks and a meal on board. A wide range of sunset boat trips and cruises are available from Fethiye and Oludeniz, some lively, others far more intimate. Sunset cruises are undoubtedly romantic and provide the ideal setting – consider hiring a private boat, catamaran or cruiser if you really want to treat someone special.

A romantic meal in Oludeniz
The crescent-shaped beach, tumbling mountains, glorious blue lagoon, and mesmerising turquoise sea make Oludeniz one of Turkey's most romantic locations. This small, sophisticated resort boasts many superb beachfront restaurants that provide the ideal place to rekindle love or spend a romantic evening out. Come sunset, watch paragliders beautifully silhouetted as the sky changes from blue to orange and red. Enjoy cocktails and a candle-lit meal under the stars – a night out in Oludeniz is a night to remember, and it should definitely be on the cards for those looking for romantic things to do in Fethiye.

Dinner and drinks at the top of Babadag
Take a trip up to Babadag mountains lofty 1,700 m summit and enjoy a dreamy sunset dinner and drinks from a restaurant in one of Fethiye's most spectacular locations. Watch as the tandem paragliders take off and soar into the sky, and gain Instagram-envy with photos of the breathtaking views over the islands and famous lagoon. Dine at sunset by candlelight on a superb meal before returning to your hotel or villa. Organised trips are available, and most include transfers and dinner. Note: The new Skywalk cable car should be up and running by summer 2021, making it easy to head up to the top of Babadag from its base between Hisaronu and Oludeniz.

A romantic day in Butterfly Valley.
A beautiful valley full of butterflies really does exist and is located just across the bay from Oludeniz. The only safe way to access Butterfly Valley is by sea, but it's well worth the trip. Butterfly Valley's fantastic beach is one of Turkey's most photographed and tucked between impressive 200m high cliffs. A rustic restaurant, bar, and several hippy-style cabins and tree-houses provide travellers with basic accommodation. Most daily-boats from Oludeniz visit the bay around mid-morning, but if you want to escape the crowds, take the Butterfly Boat across to enjoy the peace and tranquillity once the tourist boats have departed. Indulge in romantic dips in the sea, graze over a lazy-lunch and drinks at the bar, then catch the water transport back later that afternoon.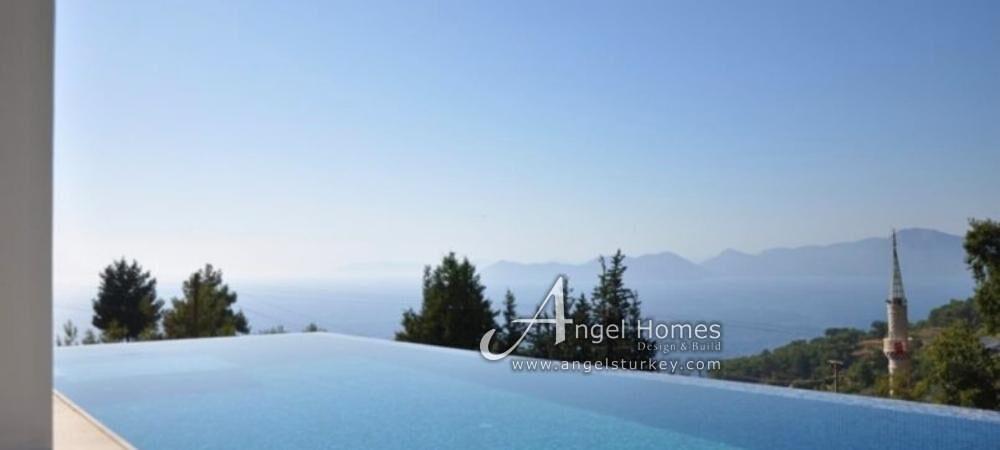 A day or stay in Faralya
A visit or stay in Faralya is one of the most romantic things to do in Fethiye. This pretty village lies just 30 minutes along the coastal road from Oludeniz and is quickly becoming one of the Turquoise Coasts most desirable locations. Smart boutique hotels, nature retreats and high-end villas nestle into the forest overlooking the Mediterranean sea. It's a place to escape the rat-race and enjoy some quality time together, eating Turkish village breakfasts and fresh seafood dinners with only the sound of the waves in the background. There's a wide variety of small hotels available in the area, or Angel Homes has several luxury villas for rent in Faralya ideal for a romantic getaway.

Kayakoy "Ghost Town"
Kayakoy is an intriguing village tucked deep in a green valley between Fethiye and Oludeniz. It was once a thriving Greek town called Levissi, and home to a large Greek community until a forced population exchange in 1923 left the village abandoned. As the years passed, the old stone churches, chapels, schools and village homes fell into disrepair and crumbled, leaving them today roofless shells stretching up the hillside. The ruins of Kayakoy are protected, and you pay a small fee to walk the narrow cobblestone streets and explore the old buildings. A visit to Kayakoy is a memorable trip back in time, and the village itself feels a world away from the busy neighbouring resorts. Combine a walk around with a romantic breakfast, lunch or dinner at one of a selection of fine boutique restaurants, or wine tasting at the local wine house. Kayakoy's setting is certainly memorable, and of an evening it's beautifully atmospheric and romantic.

OTHER ROMANTIC THINGS TO DO IN FETHIYE.
We have highlighted just a few romantic things to do around Fethiye, but there are many more. A walk along the harbourside promenade and stopping off for a meal and drinks is certainly worth mentioning. The Calis sunset is again a popular option worth considering.  Take a look at the ANGEL HOMES BLOG for more information on Turkish life and culture, and see the ANGEL HOMES WEBSITE for current rental and property listings around Fethiye.
Summary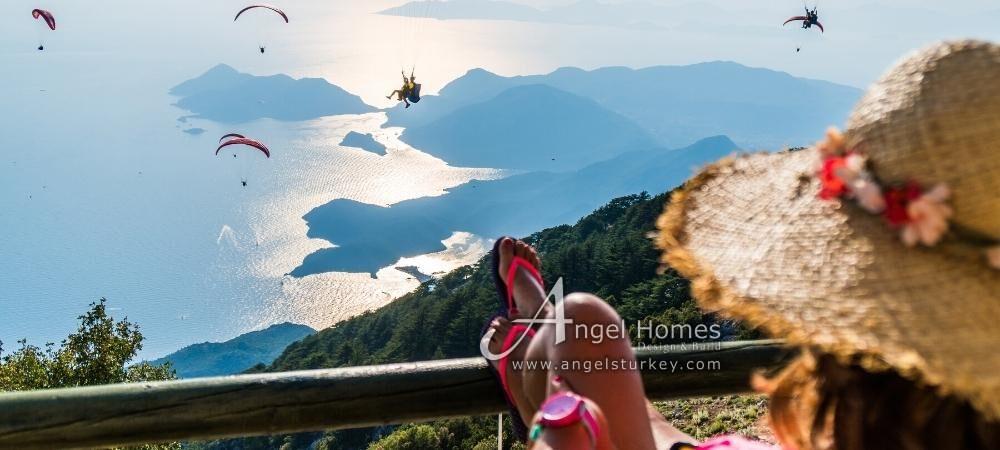 Article Name
Romantic things to do in Fethiye
Description
You don't have to go far to find romantic things to do in Fethiye. No matter if you're celebrating an anniversary, rekindling love or looking to pop the question, there's loads of locations ideal for spending time with that special loved one. Here are a few ideas to set you off on the right track.
Author
Publisher Name
Publisher Logo